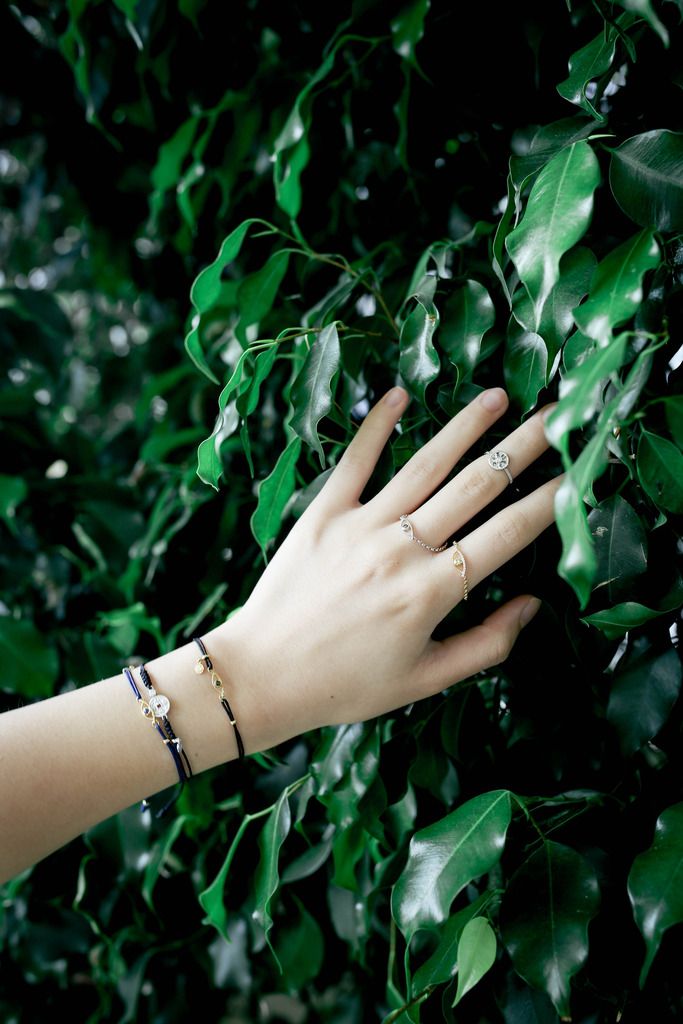 YOUNG BY DILYS' is the junior line of the brand Dilys' known for it's fine jewellery and exquisite diamonds. The whole concept for YOUNG BY DILYs' is to have a more affordable range, which also suits the taste for a younger age group. What I love about the brand's junior line is the fact that you can layer any of their pieces with one another because they are all so dainty, without overloading your arm with jewellery.
For this collaboration with Young By Dilys' I chose to photograph their Celestial Eye and Lucky Coin collection. just because those were the two that stood out to me most. Not only are their jewellery pretty and eye catching but they all have a meaning. The collection for Celestial Eye each colour, gemstone has a meaning. Ruby (red) symbolises Love, ''the only way to eternity'', Green Garnet (green) represents Hope, ''Embrace it, there are no impossibilities''. Sapphire (blue), means Loyalty and Protection, ''Mesmerize your loved one with forever loyalty. There's more to choose from considering their are 9 different gem stones, colours and diamonds combinations. Each piece can range from $980HKD - $8000, there is definitely a price range that suits every wallet. The Lucky coin collection is inspired by the ancient Chinese coin, which symbolises wealth, success and good fortune. This particular line comes with different variables like a double sided pendant covered in diamonds, or if you want a more simpler piece you can choose the lucky coin covered in 18K gold.
I would definitely recommend you guys to visit their online shop link at
www.dilys-jewelleryshop.com
for more of their jewellery and information of their other collections. There is also a special promo code for you guys, where you can get 20% off your purchase with my code Bryant20. This code will last until Sept 20, 2015 so get shopping!